Yesss, Just in time for the meet, Cadence's new wig rocked up >D
I got it from an Australian Seller, thus the quick shipping, worked out perfect >D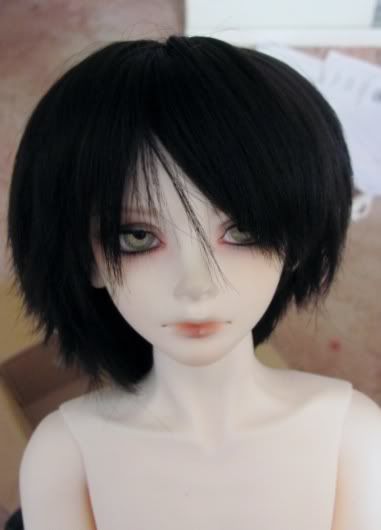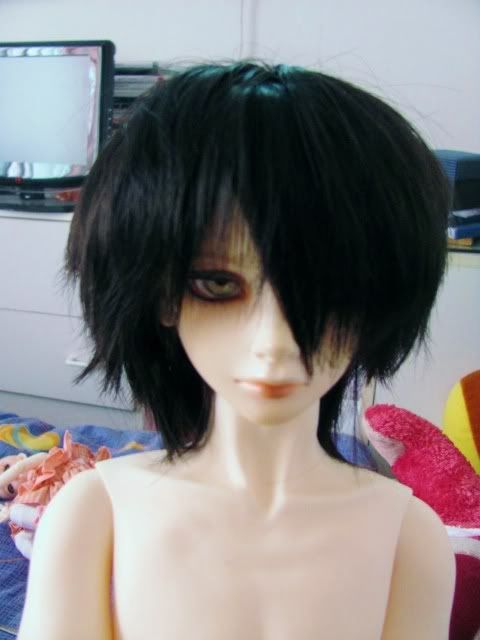 It's kind of big for him and really...flat compared to the pictures. I don't know what Brand or anything because I got it off the DoA marketplace, But it's good quality fibres. All this needs is some Velcro to hold it better and some styling. But it's a good colour and once styled, the cut ought to be perfect for him ^^
I also got some new sewing materials to make a cute new dress for Minette.
No Frills this time, haha, Just something cute for her to run abut in.
[ Design Sketch ]
The Black is just a stretch knit, and I'm thinking the heart will just be felt. I'm digging the asymmetrical fall to it. It's a doll size version of a pattern I saw somewhere, and I think I'm gonna give her a matching Face up, maybe use the purple wig I have for her.
So at the moment all my dolls are just at their own pace.
Cadence has his new wig, Sorao needs a new face-up, Orophen is rebonding with Lala and Minette is getting all my attention xD It's funny I'v bonded with her the most but she still hasn't told me her name or character. I keep trying things on her but nothing fits. Oh well, we seem to make each other pretty happy anyway so...off to Spotlight! ^^